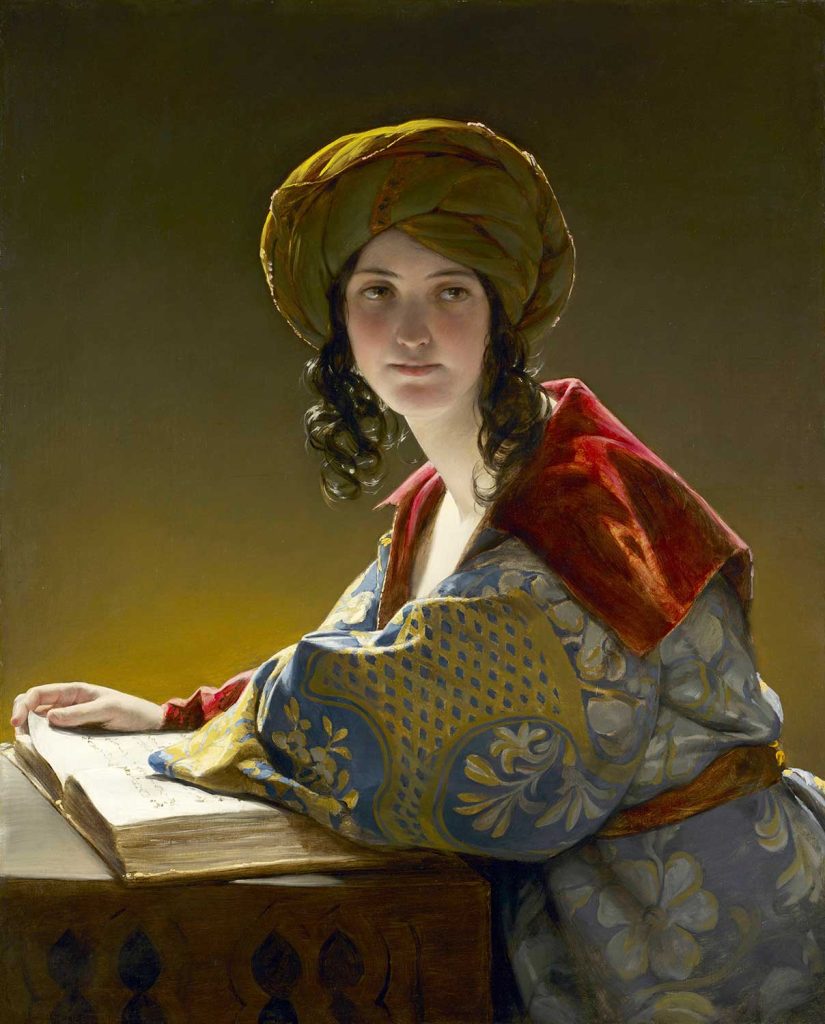 The Young Eastern Woman by Friedrich von Amerling was created in 1838. The painting is in Cleveland Museum of Art Ohio. The size of the work is 88,5 x 71,5 cm and is made as an oil on canvas.
Although the artist provocatively titled this painting Young Eastern Woman, it is obvious that the model is not Asian, but merely wears a Turkish costume. The rich fabrics and glowing light create an exotic atmosphere, revealing a Western fascination with "Oriental" images and themes.
The Artist: Friedrich von Amerling (1803 – 1887) was an Austro-Hungarian portrait painter in the court of Franz Josef. He was born in Vienna and was court painter between 1835 and 1880. With Ferdinand Georg Waldmüller he is one of the outstanding Austrian portrait painters of the 19th century. Amerling created over 1000 works, mostly portraits.
---
You can order this work as an art print on canvas from canvastar.com