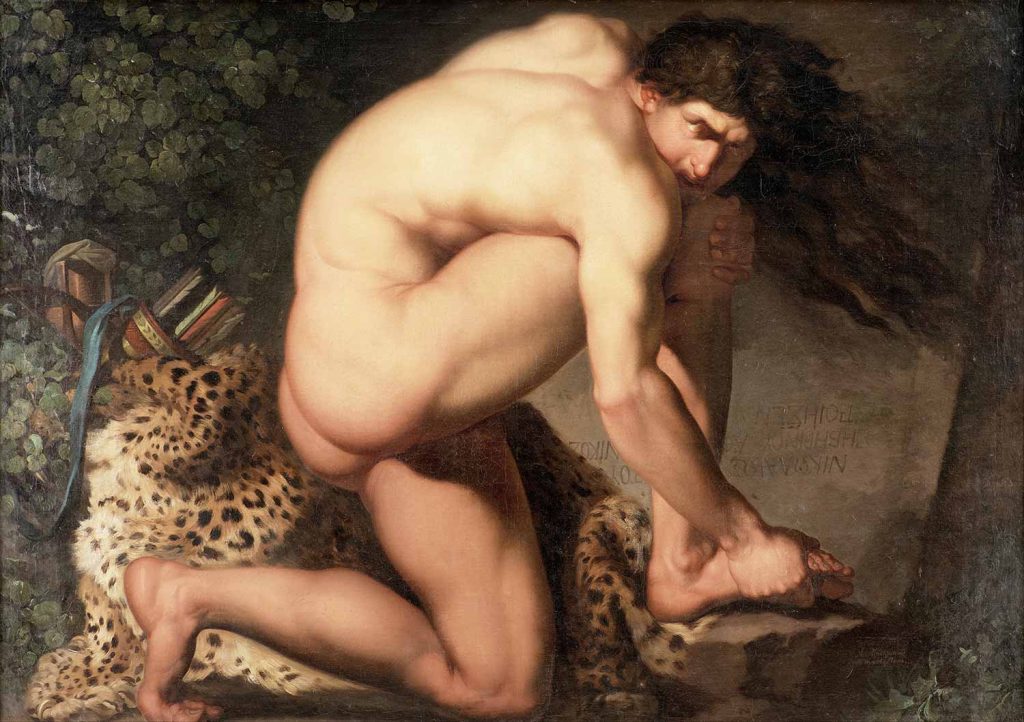 The Wounded Philoctetes by Nicolai Abildgaard was created in 1775. The painting is in National Gallery of Denmark, Copenhagen. The size of the work is 123 x 175,5 cm and is made of oil on canvas.
From 1772 Abildgaard spent five years in Rome thanks to a scholarship granted by the Royal Danish Academy of Fine Arts in Copenhagen. It was while in Rome that he created this depiction of the legendary hero Philoctetes, whose screams of pain caused by a festering snakebite made his comrades-in-arms abandon him on a Greek island during the Trojan war.
The dominant and deeply rooted movement within figure painting at this time was neoclassicism with its emphasis on self-command and calm. Abildgaard challenges this pattern with his depiction of a body convulsively curved around an axis of pain; a body that feels like it is forcefully restrained within the picture field with its tense musculature and twisted limbs… Read more in National Gallery of Denmark.
About the Artist: Danish neoclassical painter Nicolai Abildgaard was born (1743) in Copenhagen. During 1772–77 Abildgaard studied in Rome, where he was primarily influenced by antique sculpture and Roman wall paintings. His style was classical, though with a romantic trend, and he had a remarkable sense of colour. Many of his paintings are melodramatic interpretations of episodes from ancient literature. He taught at the Danish Royal Academy of Fine Arts, of which he became director in 1789. Bertel Thorvaldsen, the prominent Danish sculptor, was his pupil… read more
---
This painting is available for purchase as an art print on canvas from canvastar.com

---