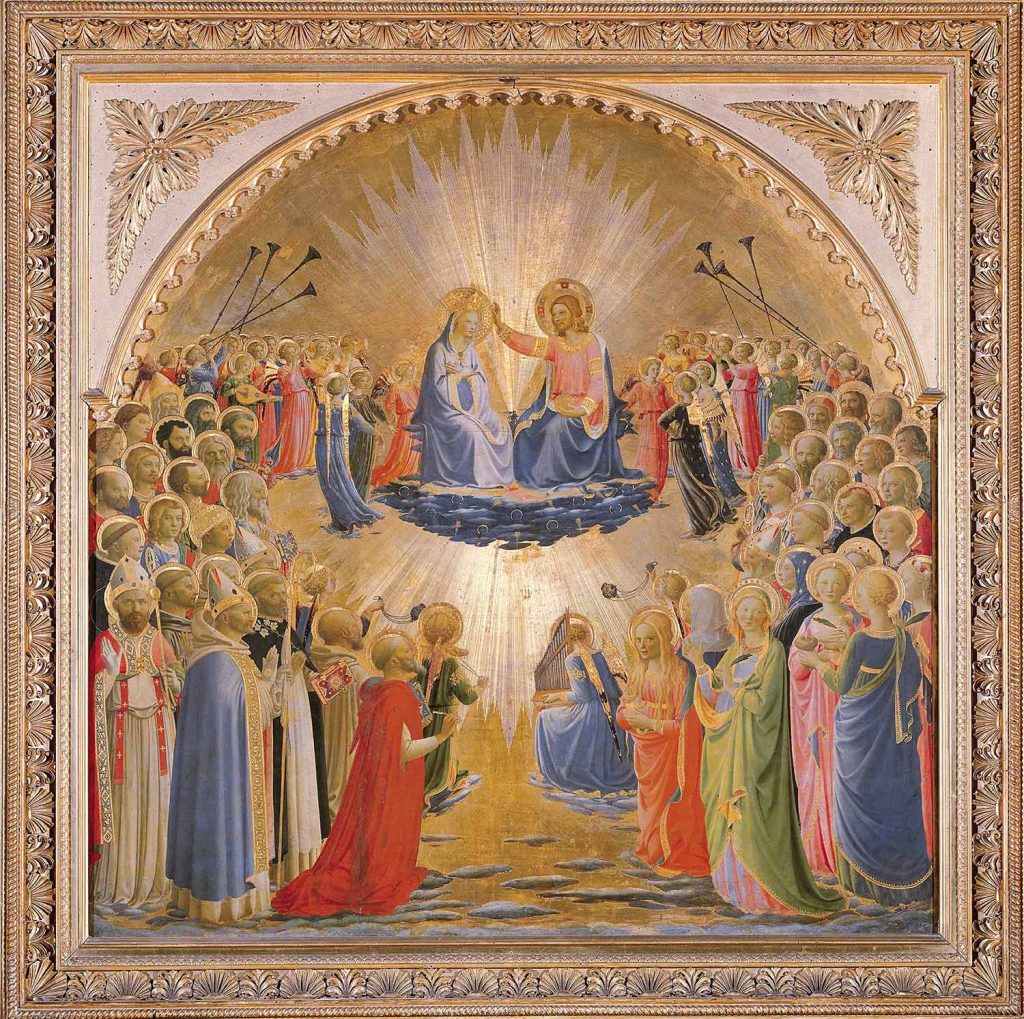 The Coronation of the Virgin by Fra Angelico was created in 1432. The painting is in Galleria degli Uffizi Florence. The size of the work is 112 x 114 cm and is made as an tempera on panel.
The painting has a gilded background, a heritage of medieval painting, over which is a small paradise where the Coronation is being held. It portrays Christ crowning the Virgin; both are surrounded by rays which symbolize the divine light. The painting has a mystic tone found in other Fra Angelico works, with a large crowd of saints, angels and blessed figures enhancing this aspect.
This version immediately contrasts from the Louvre version in that it uses far more gold within the background which leaves a grander finish. Fra Angelico would apply gold to many of his paintings and it was a common technique at this time. This painting is smaller than the later version in the Louvre but in some ways more eye-catching with the aggressive use of gold.
The Artist: Italian Renaissance painter Fra Angelico is estimated to have been born in Rupecanina around 1387. His real name is Guido di Pietro da Mugello. The name Fra Angelico was given to him by a Dominican god. The Dominican Church and Santo Domenico de Fiesole's frescoes. Later he and his brother Beneditto painted books. Because of the trick he showed II. It was declared saint by John Paul. He performed religious scenes in his frescoes.
---
You can order this work as an art print on canvas from canvastar.com

---
References;
Wikipedia