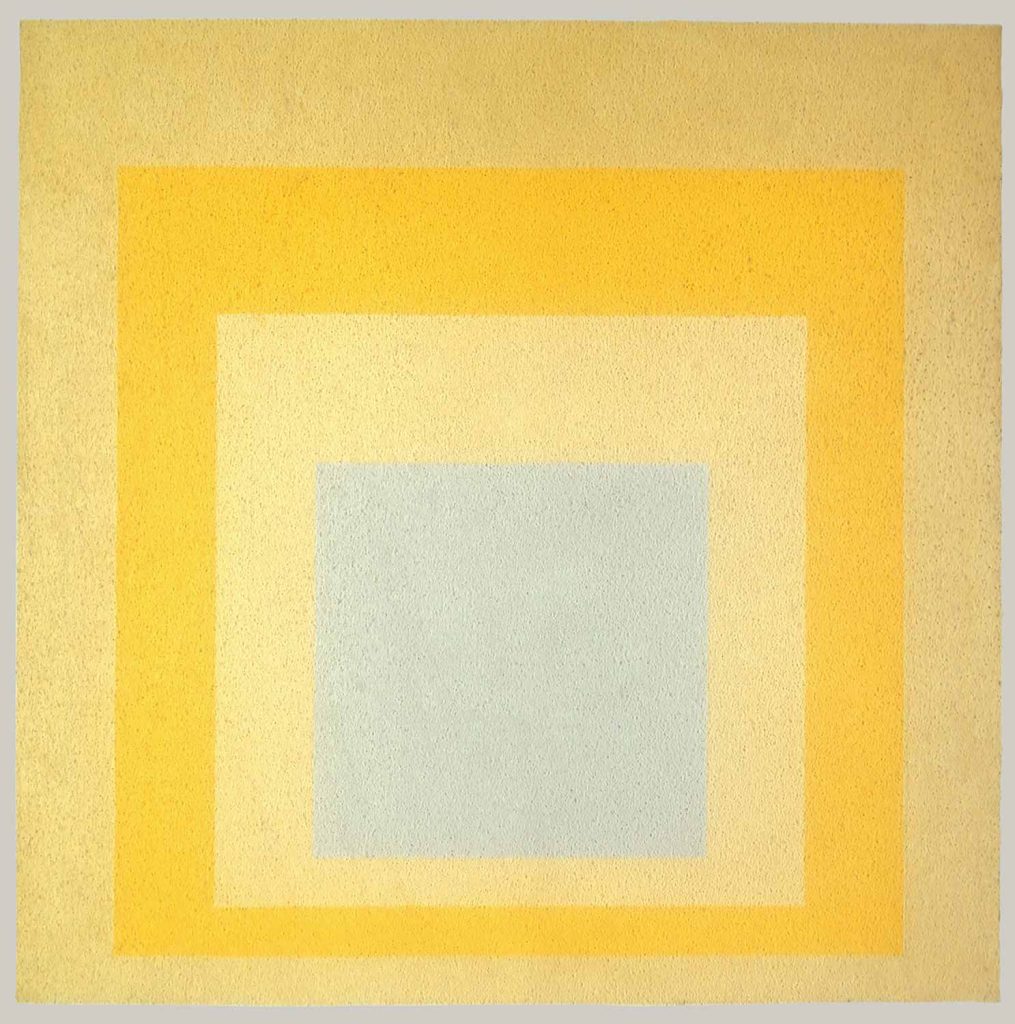 Homage to the Square with Rays by Josef Albers was created in 1959. The painting is in Metropolitan Museum of Art New York. The size of the work is 121,9 x 121,9 cm and is made as an oil on masonite.
With Rays is one painting from the Homage to the Square series (see also Homage to the Square: Soft Spoken, MMA 1972.40.7). Its color composition is comprised of an inner square of dull gray and three surrounding squares in varying tones of yellow. The gray square, the palest of the four, seems to float against its more vivid background; this arrangement also encourages the viewer's eye to move outward from the center of the composition. That optical progression, in addition to the sunlike, golden tones of the three outer squares, may have inspired the title of this work.
The Artist: Josef Albers was born in Bottrop (1888). He is one of the most outstanding German representatives of geometric abstraction. After working as a schoolteacher in his home town of Bottrop, Albers attended the Berlin Academy of Art and a school of decorative art in Essen. He then went on to Munich, to study painting with Franz von Stuck. But the key influence on his development came with his training at the Weimar Bauhaus. There, in 1922, at the behest of Walter Gropius, Albers became teacher of the preliminary course.
In 1929, twenty of his glass-paintings were included in a Bauhaus masters exhibition in Basel and Zurich. Albers also worked in the technique of stained-glass, making windows that were initially composed of myriads of varicolored shards. Soon, however, they began to evince the precisely defined forms and carefully balanced color schemes which would come to dominate his later work… Read more
---
References;