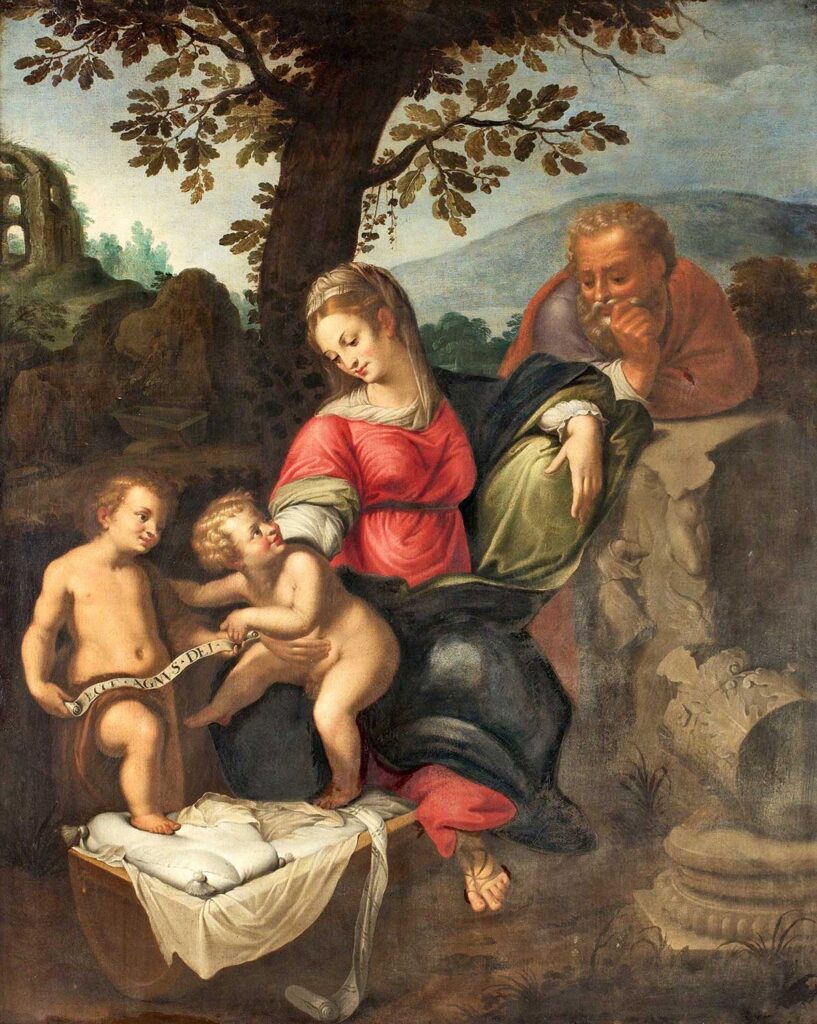 Ecce Agnus Dei by Federico Barocci was created in 1598. The painting is in private collection. The size of the work is 147 x 118 cm and is made of oil on canvas.
About the Artist: Federico Barocci was an Italian Renaissance painter and printmaker. His work was highly esteemed and influential, and foreshadows the Baroque of Rubens. He is generally considered the greatest and the most individual painter of his time in central Italy. He was born at Urbino, Duchy of Urbino, and received his earliest apprenticeship with his father, Ambrogio Barocci. He was then apprenticed with the painter Battista Franco in Urbino.
After passing four years at Rome, he returned to his native city, where his first work of art was a St. Margaret executed for the Confraternity of the Holy Sacrament. He was invited back to Rome by Pope Pius IV to assist in the decoration of the Vatican Belvedere Palace at Rome, where he painted the Virgin Mary and infant, with several Saints and a ceiling in fresco, representing the Annunciation. Read more….
---
Order a reproduction of this work (printed on canvas)
---