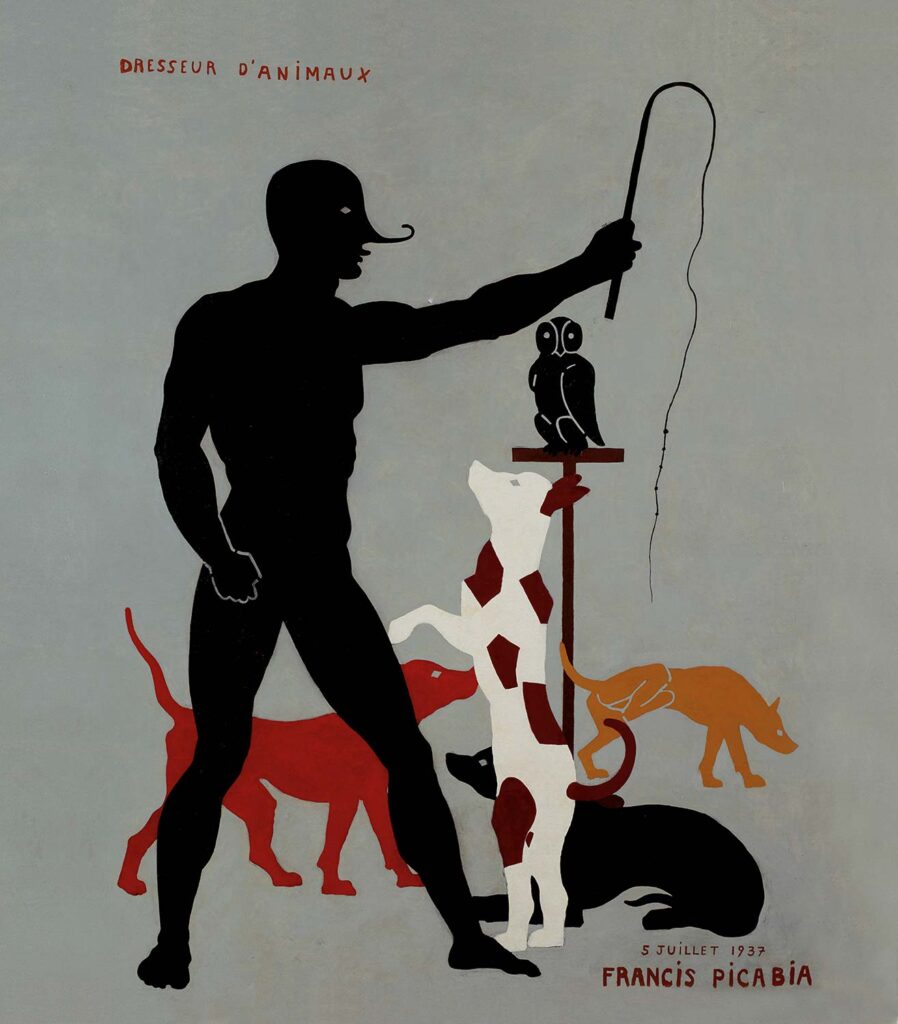 Dresseur d'animaux by Francis Picabia was created in 1937. The painting is in Centre Pompidou Paris. The size of the work is 250 x 200 cm is made of ripolin on canvas.
The painting is painted with a flashy industrial paint, Ripolin, its style is that of an advertising poster. Intended for the Salon d'Automne, the Animal Trainer is a work that could not be more circumstantial. In phase with post-war painting marked by a return to the values of classicism, the Salon became the center of a "call to order", of aesthetic chauvinism, placed under the aegis of the "honesty" of the Ingresque drawing. The silhouetted figures of the Animal Trainer ironically pledge allegiance to this "probity". Its iconography refers to the history of the Salon d'Automne. Read more in Centre Pompidou.
About the Artist: French avant-garde painter, poet and typographist Francis Picabia was born in Paris. Picabia's artistic ability was apparent from his youth. In 1894, he copied a collection of Spanish paintings. During the late 1890s, Picabia began to study art under Fernand Cormon and others at École des Arts Decoratifs.
Early in his career, from 1903 to 1908, Picabia was influenced by the Impressionist paintings of Alfred Sisley. His subject matter included small churches, lanes, roofs of Paris, riverbanks, wash houses, and barges. From 1909, his style changed as he came under the influence of a group of artists soon to be called Cubists. Picabia continued his involvement in the Dada movement through 1919 in Zürich and Paris, before breaking away from it after developing an interest in Surrealist art. Read more
---
Order a reproduction of this work (printed on canvas)
---