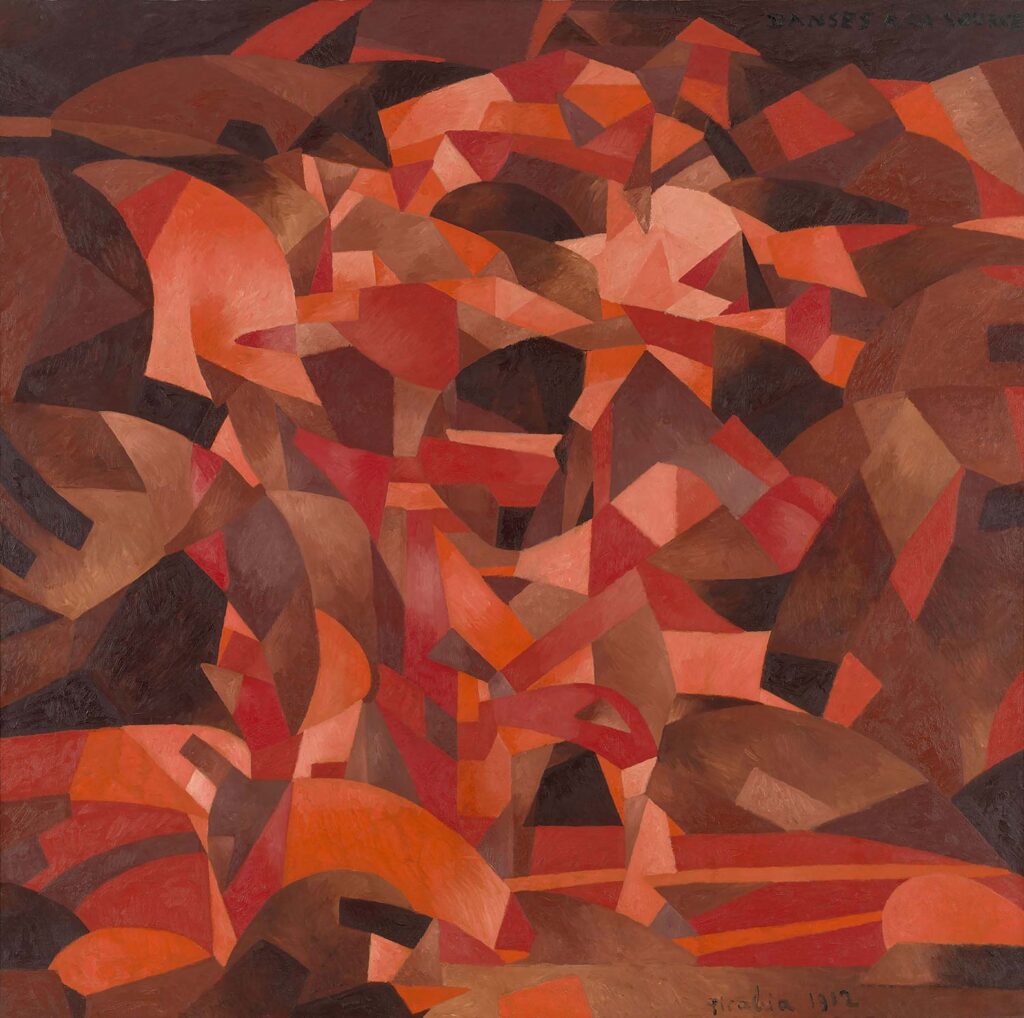 Dances at the Spring II by Francis Picabia was created in 1912. The painting is in Museum of Modern Art New York. The size of the work is 251,8 x 248,9 cm and is made of oil on canvas.
Picabia wrote the title Dances at the Spring in French along the top right edge of this painting, providing viewers with a key to its highly abstracted subject matter. For Picabia, dance, along with music, provided an important model of an art form detached from photographic realism. Two semi-legible dancing figures are rendered in predominantly angular, crudely faceted, ruddy earth-tone color planes. Dances at the Spring was included in the landmark Armory Show in New York in 1913 and was later purchased by an American collector. Read more in Museum of Modern Art.
About the Artist: French avant-garde painter, poet and typographist Francis Picabia was born in Paris. Picabia's artistic ability was apparent from his youth. In 1894, he copied a collection of Spanish paintings. During the late 1890s, Picabia began to study art under Fernand Cormon and others at École des Arts Decoratifs.
Early in his career, from 1903 to 1908, Picabia was influenced by the Impressionist paintings of Alfred Sisley. His subject matter included small churches, lanes, roofs of Paris, riverbanks, wash houses, and barges. From 1909, his style changed as he came under the influence of a group of artists soon to be called Cubists. Picabia continued his involvement in the Dada movement through 1919 in Zürich and Paris, before breaking away from it after developing an interest in Surrealist art. Read more
---
Order a reproduction of this work (printed on canvas)
---