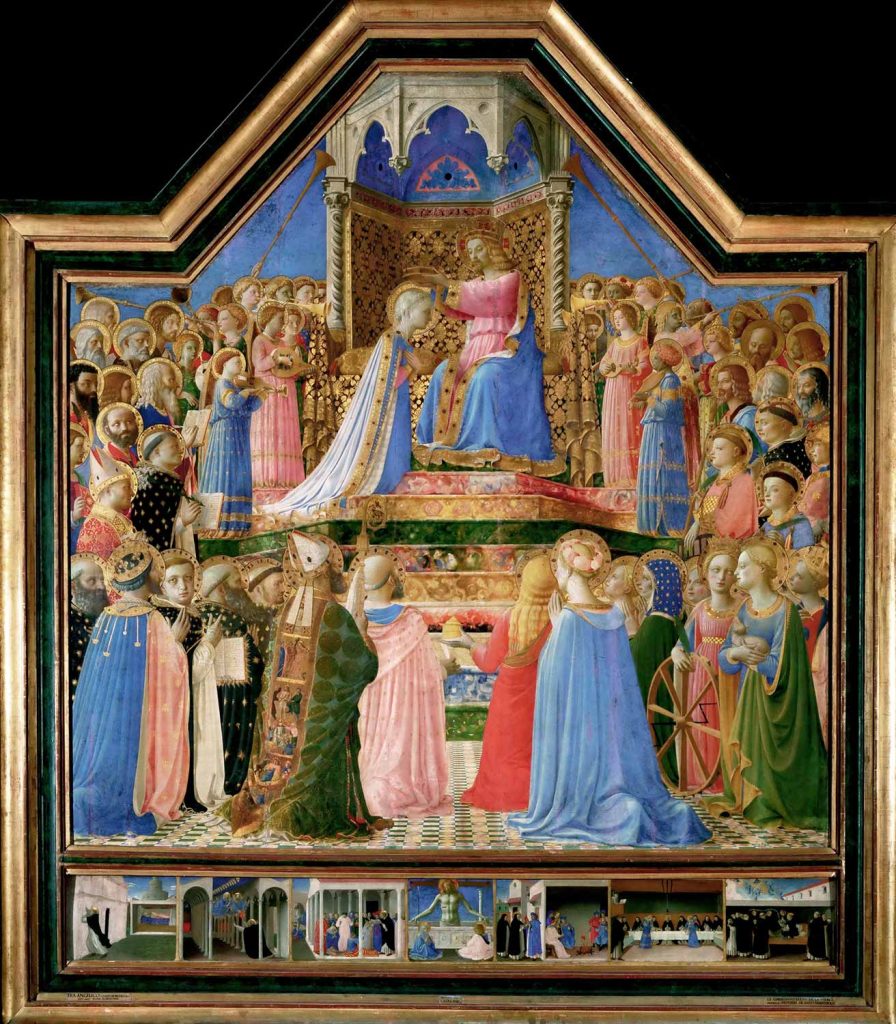 Coronation of the Virgin by Fra Angelico was created in 1434 – 1435. The painting is in Musee du Louvre, Paris. The size of the work is 213 x 211 cm and is made as an tempera on panel.
The miter cut of the surface painted at the upper part is original. Main register of a altarpiece that may lack elements, especially at the upper part. Predelle: The dream of Innocent III, the appearance of Saint Peter and Saint Paul to Saint Dominique, Saint Dominique Running Napoleone Orsini, Christ standing in his tomb with the Virgin and Saint John the Evangelist, the dispute of Saint Dominique and The miracle of the book, the meal of the monks served by the angels, the death of Saint Dominique.
The Artist: Italian Renaissance painter Fra Angelico is estimated to have been born in Rupecanina around 1387. His real name is Guido di Pietro da Mugello. The name Fra Angelico was given to him by a Dominican god. The Dominican Church and Santo Domenico de Fiesole's frescoes. Later he and his brother Beneditto painted books. Because of the trick he showed II. It was declared saint by John Paul. He performed religious scenes in his frescoes.
---
You can order this work as an art print on canvas from canvastar.com

---