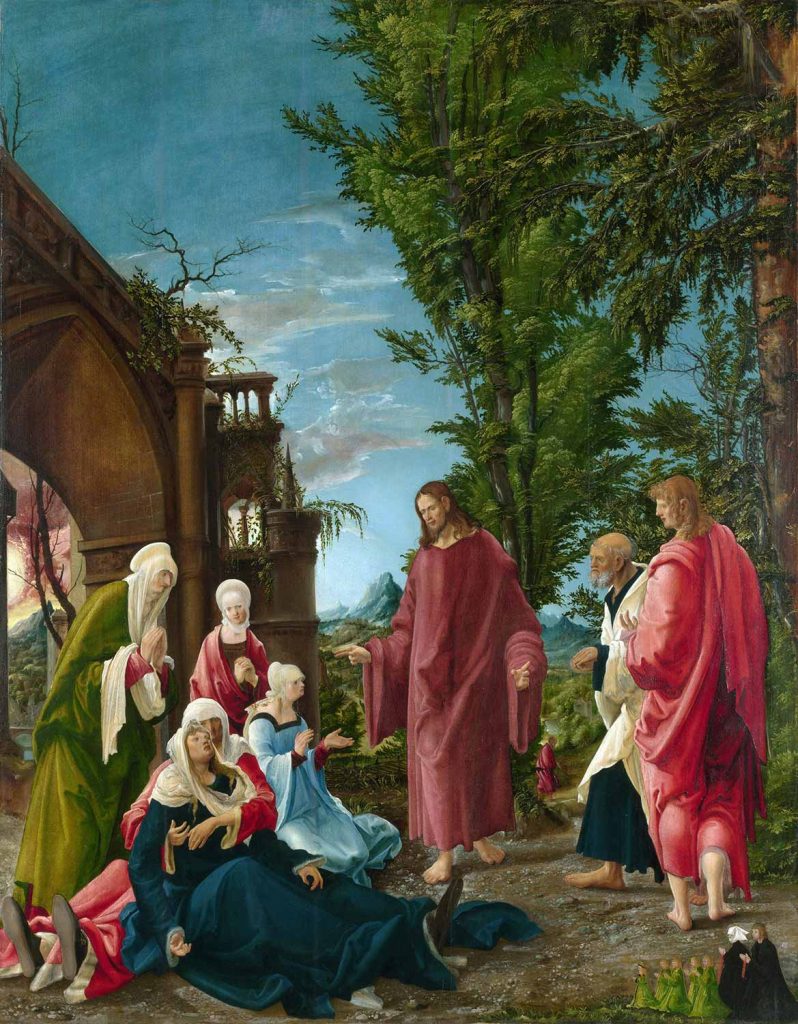 Christ Taking Leave of His Mother by Albrecht Altdorfer was created in 1520. The painting is in National Gallery, London. The size of the work is 141 x 111 cm and is made of oil on lime.
The Virgin Mary has collapsed with grief after learning that Christ, her son, has accepted his inevitable death as the will of God and is making to leave for Jerusalem. The episode is not recorded in the Bible, but it appears in a fourteenth-century German devotional text as well as in Passion plays, specifically one performed in the town of Augsburg. The Augsburg play included a series of exchanges between Christ and his mother, with Christ reassuring her that he must accept his fate as she makes emotional pleas for him to avoid it… Read more in National Gallery, London
The Artist: Albrecht Altdorfer (c. 1480 – 1538) was a German painter, engraver and architect of the Renaissance working in Regensburg, Bavaria. Along with Lucas Cranach the Elder and Wolf Huber he is regarded to be the main representative of the Danube School setting biblical and historical subjects against landscape backgrounds of expressive colours. As an artist also making small intricate engravings he is seen to belong to the Nuremberg Little Masters.
---
This painting is available for purchase as an art print on canvas from canvastar.com