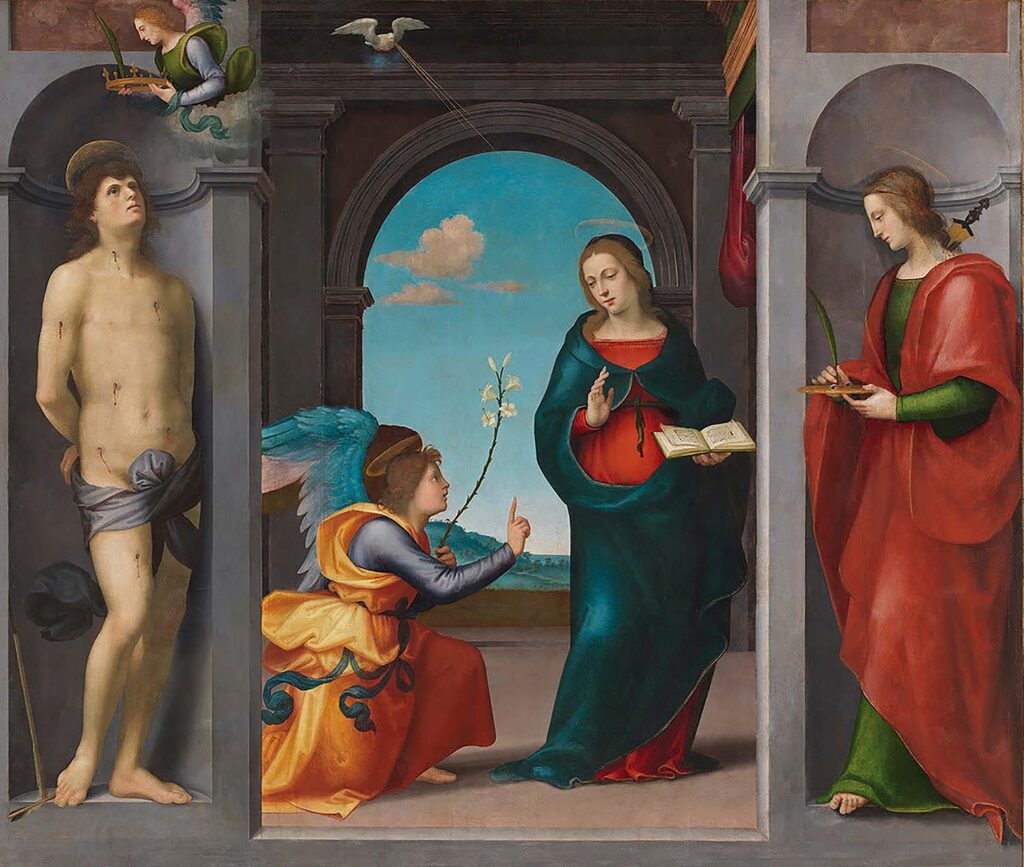 Annunciation by Mariotto Albertinelli was created in 1508. The painting is in Alte Pinakothek, Münich. The size of the work is 165 x 197 cm and is made of oil on panel.
Albertinelli relocates the Annunciation to a hall-like interior space that opens up in the background onto a landscape that finds a counterpart in the foreground in the imaginary niches. Details such as the arrow or the hem of St Lucia's robe protrude from the foreground, thus creating a playful optical illusion for the spectator. While the calm figurative composition, the pietra-serena architecture and the view all draw on the works of Pietro Perugino, the powerful presence of the angel points to Fra Bartolommeo, with whom Albertinelli repeatedly worked.
The Artist: Mariotto Albertinelli (1474 – 1515) was an Italian Renaissance painter of the Florentine school. He was a close friend and collaborator of Fra Bartolomeo and their joint works appear as if they have been painted by one hand. His work shows the influence of Perugino, Piero di Cosimo and Lorenzo di Credi as well as of Flemish painting. Some of Albertinelli's works reveal an eccentrically archaic tendency while others show a return to conventions of the early Renaissance.
---
This painting is available for purchase as an art print on canvas from canvastar.com

---