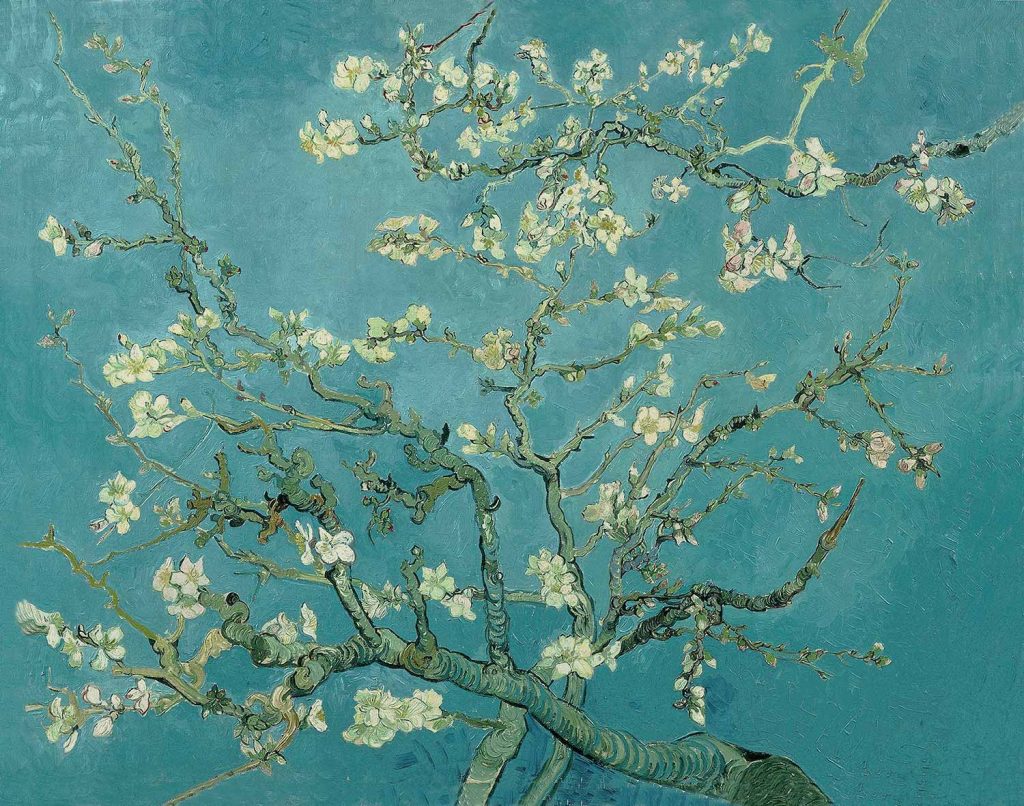 Almond Blossom by Vincent van Gogh was created in 1890. The painting is in Van Gogh Museum Amsterdam. The size of the work is 73,3 x 92,4 cm and is made as an oil on canvas.
The Blossoming Almond Tree was van Gogh's present to the infant that would perpetuate his name. Never before had he viewed the bright buds in such close-up; never before had he lavished such colour on the glorious blossoms. The hope expressed in the painting is bound up with human life and thoughts of the future. The "Almond Blossom" series of paintings contains strong elements of the Japanese Ukiyo-e prints that Van Gogh had been collecting. These elements include:Cropping of the image, Bold outlines of the branches, Absence of perspective/horizon, and Large, bright blocks of color.
The painting was a gift for his brother Theo and sister-in-law Jo, who had just had a baby son, Vincent Willem.
About the Artist: Dutch Post-Impressionist painter Vincent van Gogh was born in Groot-Zundert. Van Gogh was a serious and thoughtful child. His interest in art began at a young age. Constant Cornelis Huijsmans, who had been a successful artist in Paris, taught the students at Tilburg. His philosophy was to reject technique in favour of capturing the impressions of things, particularly nature or common objects. Van Gogh's profound unhappiness seems to have overshadowed the lessons, which had little effect. In March 1868, he abruptly returned home. He later wrote that his youth was "austere and cold, and sterile"… Read more
---
You can order this work as an art print on canvas from canvastar.com

---