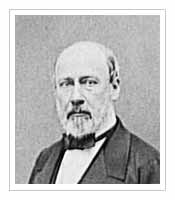 William Wyld (1806 – 1889)
English Painter William Wyld was born in London (1806). On the death of a young uncle (also good at drawing) after a fall from a horse when William was aged 6, William inherited his drawing materials. Aged 20, he lost his father but family relations allowed him to be made secretary to the British Consulate in Calais thanks to the statesman George Canning.
William Wyld visited Algiers only three years after it had been taken by the French in 1830. But unlike the official artists who accompanied the army, he was interested not in military exploits, but in intimate scenes of cafés, souks, streets and the port. Wyld, who hailed from a family of London merchants, launched on a diplomatic career at a very young age, being averse to the commercial world. He spent four years as a secretary to the English consul in Calais, where he took lessons in watercolour painting from Louis Francia. On the death of his father, he was obliged to give up his career, and became an agent in champagne for an English company in Epernay. It was during these six years that he studied oil painting.
1833
In 1833, he accompanied Horace Vernet, with whom he was already acquainted, to Algiers, and, later, to Spain and Italy. In Rome, Wyld quickly found purchasers for his work. Not only did Vernet have many connections as the director of the French Academy, he held salons every Thursday to entertain artists, French visitors and important people. In 1835, Wyld published an illustrated album, Voyage Pittoresque dans la Régence d'Alger exécuté en 1833, with plates lithographed by himself and Emile Lessore. He dedicated this album to Vernet. He later brought out another album, this time with views of Paris (1839).
Like his close friend Richard Parkes Bonington, Wyld was above all a brilliant watercolourist. He exhibited at the Paris Salon from 1839 and, beginning in 1848, showed his work in England, at the New Watercolour Society, the Royal Academy and the British Institution. He was elected member of the Royal Institute of Painters in Watercolour in 1879.
His work was soon much appreciated in England, particularly by great merchants and rich industrialists from the Midlands. At the 1855 Universal Exhibition in Paris, Wyld was included in the French School category, at the request of the comte de Nieuwerkerke, the Superintendent of Fine Arts. He was also awarded the Legion of Honour in recognition of the important part that he had played in encouraging French watercolour painting.