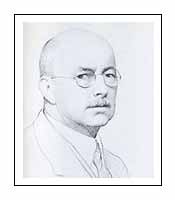 William McGregor Paxton (1869 – 1941)
American painter William McGregor Paxton was born in Baltimore. Paxton attended Cowles Art School on a scholarship he attained at the age of 18. He studied with Dennis Miller Bunker and Cowles and then went to Paris to study under Jean-Léon Gérôme, at École des Beaux-Arts.
Paxton taught from 1906 to 1913 at the Museum of Fine Arts School and painted briefly at Fenway Studios in Boston. He worked at the Harcourt Street Studios in Boston and when it burned in 1904 he lost close to 100 paintings. He is primarily known for his portraits and painted both Grover Cleveland and Calvin Coolidge. He crafted elaborate compositions with models in his studio, using props that appear in several paintings.
His models, often daughters and wives of his patrons, were depicted as refined, cultured women of "conspicuous leisure", and equated with the "precious aesthetic objects surround them", like the women of Thorstein Veblen's Theory of the Leisure Class (1899) who reflect the wealth of their husbands or fathers.
Paxton and several other Bostonian artists were inspired by Johannes Vermeer. Paxton is one of the key figures in the Boston School of painting and a co-founder of The Guild of Boston Artists. Paxton is known for his portraits, including those of two presidents —Grover Cleveland and Calvin Coolidge— and interior scenes with women, including his wife. His works are in many museums in the United States.
---
---
References
---