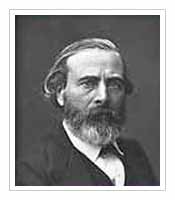 Théodore Frére (1814 – 1888)
Théodore Frére was one of the few French artists to paint Jerusalem, Beirut, Palmyra and Damascus, and it is sad that we have no account of his travels. Although he was wellknown in his day, no monograph nor long articles have been written about him. As a young man, Frére showed a strong talent for painting, despite his father's hope that he would follow a musical career. He studied under the landscape and figure painters Jules Coignet and Camille Roqueplan, then travelled around France, in Normandy, Alsace and Auvergne.
He exhibited for the first time at the 1834 Paris Salon with a view of Strasbourg. A visit to Algeria changed the course of his life. He showed his first Orientalist work at the 1839 Salon and, from then on, painted only scenes of the Muslim world. Attracted by the sun, Frére went to Algeria in 1837. He witnessed the taking of Constantine and spent some time between this city and Algiers, probably until 1839.
In 1851, he went further afield, staying in Constantinople for eighteen months after calling at Malta, Greece and Smyrna on the way. He then continued on to Syria, Palestine, Egypt and Nubia, returning to Paris laden with material for future paintings and Oriental works of art, with which he filled his house. Frére, who received the title of bey from the Egyptian government, had a studio in Cairo. Probably his last journey to Egypt was in the company of the Empress Eugénie, who was the main guest at the festivities for the inauguration of the Suez Canal in 1869.
Egypt
Thirteen amusing watercolours painted by Frére on this occasion are now in the collections of the Association du Souvenir de Ferdinand de Lesseps et du Canal de Suez. One shows the royal party seated on the ground at an official banquet, liveried flunkies and Egyptian servants behind them, while another portrays the empress and her retinue on the backs of camels or donkeys, holding green- and blue- lined parasols over their heads. This last scene was also painted in oils by Frére, and shown by The Fine Art Society in the 1978 exhibition, Eastern Encounters. Other paintings by Frére are in museum collections in France and the United States (Chicago, Minneapolis and New York).
Théodore Frére, who took part in the Paris Universal Exhibitions of 1855, 1867 and 1878, continued to submit pictures to the Salon until 1887. Some, painted on canvas, were of considerable size, while many others were on small wood panels. Two, Philae (Philae Island) and Campement bédouin (Bedouin Encampment), were owned by Princess Mathilde, a patroness of the arts and herself an artist.
Théophile Gautier, himself widely travelled, commented that the pictures' exactitude showed Frére's long familiarity with these countries of "gold, silver and azure." Other critics were more severe, reproaching him for his exaggerated colours. Certainly his popularity encouraged many minor artists to paint interminable pictures of an unreal Orient under impossibly blue skies. But Frére's contribution to the Orientalist movement was his talent for creating an atmosphere – the pale yellow light of dawn behind Bedouin tents, a glimpse of distant minarets shimmering in a heat wave, camels picking their way over parched, cracked earth. Frére was not interested, however, in ethnic or individual facial studies ; his people are never personalized. While his paintings give the impression of being detailed, their effect depends on a clever use of sharply delineated flat tints.
---
---