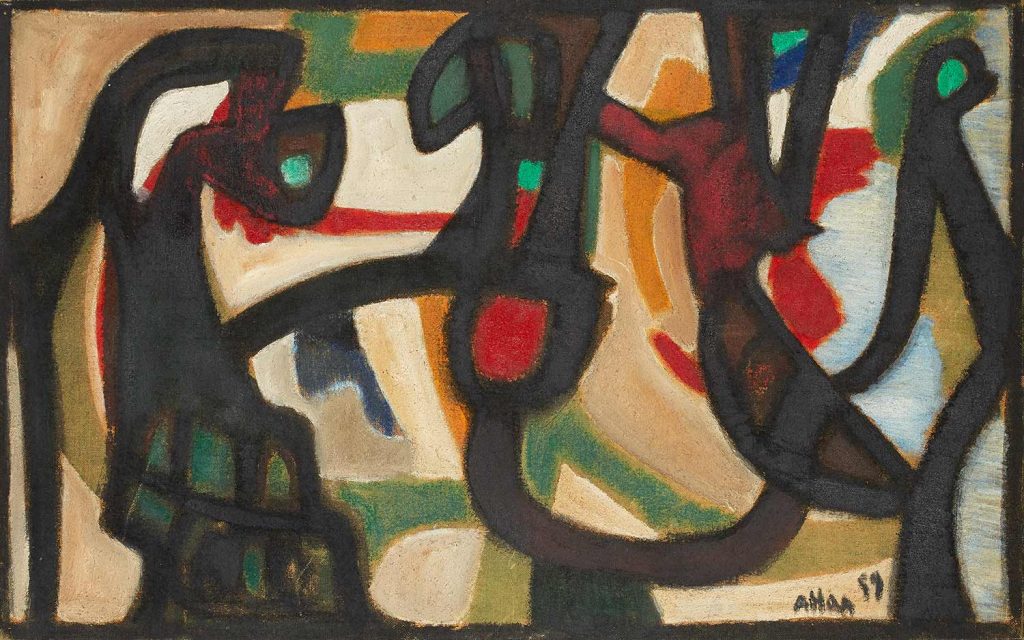 The Pharaoh Book Jean Michel Atlan was created in 1959. The painting is in Private Collection. The size of the work is 76 x 113 cm and is made as an oil on canvas.
About the Artist: French artist Jean Michel Atlan (1913 – 1960) was born in Constantine, French Algeria. He studied philosophy at the Sorbonne. He was then active on the far left Trotskyist and anti-colonialist. He was a philosophy teacher at the Lycée de Laval in 1938-1939, then, at the start of the 1939 academic year, at the Lycée Condorcet in Paris. In mid-November 1940, he was stripped of the civil service by the new rector of the Paris Academy, Jérôme Carcopino, who zealously applied the "status of Jews", although he had no decree. of application.
In 1946, Atlan met Asger Jorn, then joined the CoBrA movement and approached abstraction. That same year, 1946, Maeght published the book Description d'un Combat by Franz Kafka, the black lithographs of which were produced by Atlan.
---