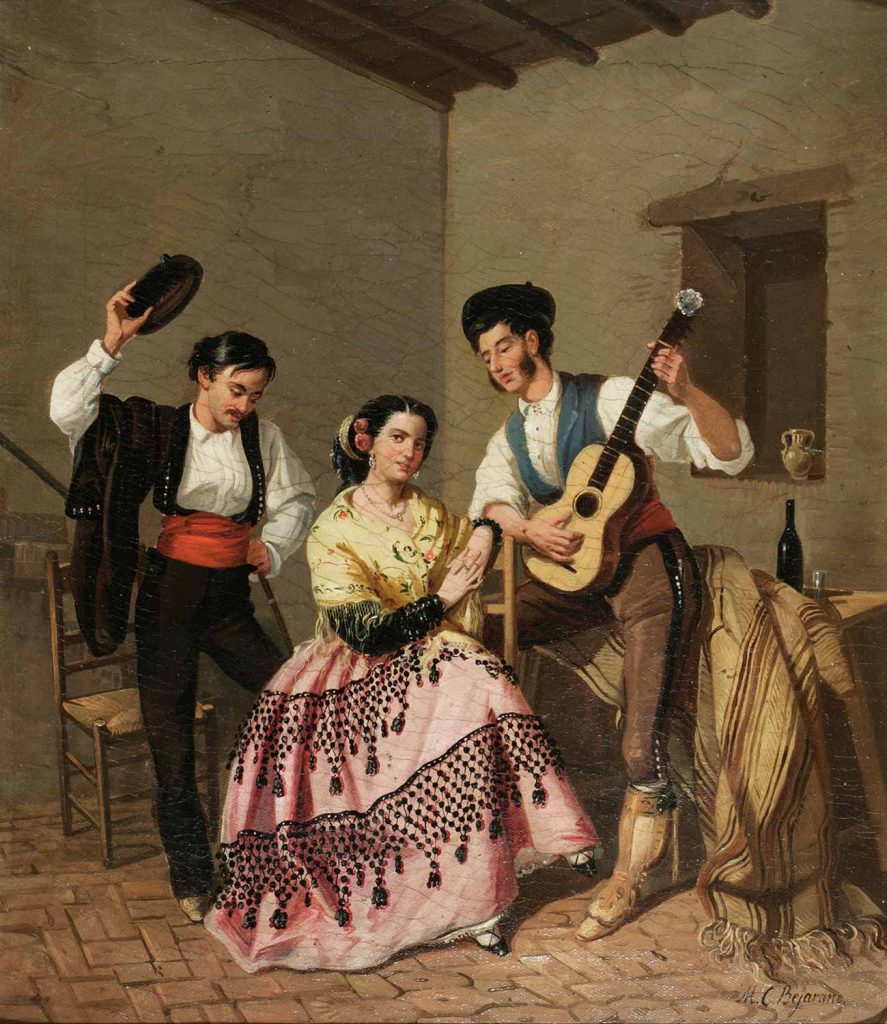 Singer by Manuel Cabral Aguado Bejarano was created in 1850. The painting is in Museum of Romanticism Madrid. The size of the work is 45,5 x 38,5 cm and is made of oil on canvas.
The Artist: Spanish romantic painter Manuel Cabral Aguado Bejarano was born in Sevilla (1827). His first education was taken from his father Antonio Cabral Bejarano. In addition, Queen Elizabeth II became an honorary artist. Later he received a professorship title at the Faculty of Fine Arts (Santa Isabel de Sevilla Fine Arts Academy). With folkloric staging, he achieved great success in Andalusia and Madrid.
In the 19. century the vision of romantic travelers who're going a trip through Spain living the most customs Andalusian scenes, is reflected in this style of painting. The scenes of popular types, daily life or fairs is a fashion among Europeans who come to know the quaintness and Andalusian folklore. His works of processions and pilgrimages, achieved great success in both the Andalusian capital and Madrid. He sought the revelry and the drama, but also contributes typical testimonies, reinforced with the vision of robes, poses and buildings, within the Sevillian aesthetic… Read more.
---
This painting is available for purchase as an art print on canvas from canvastar.com

---