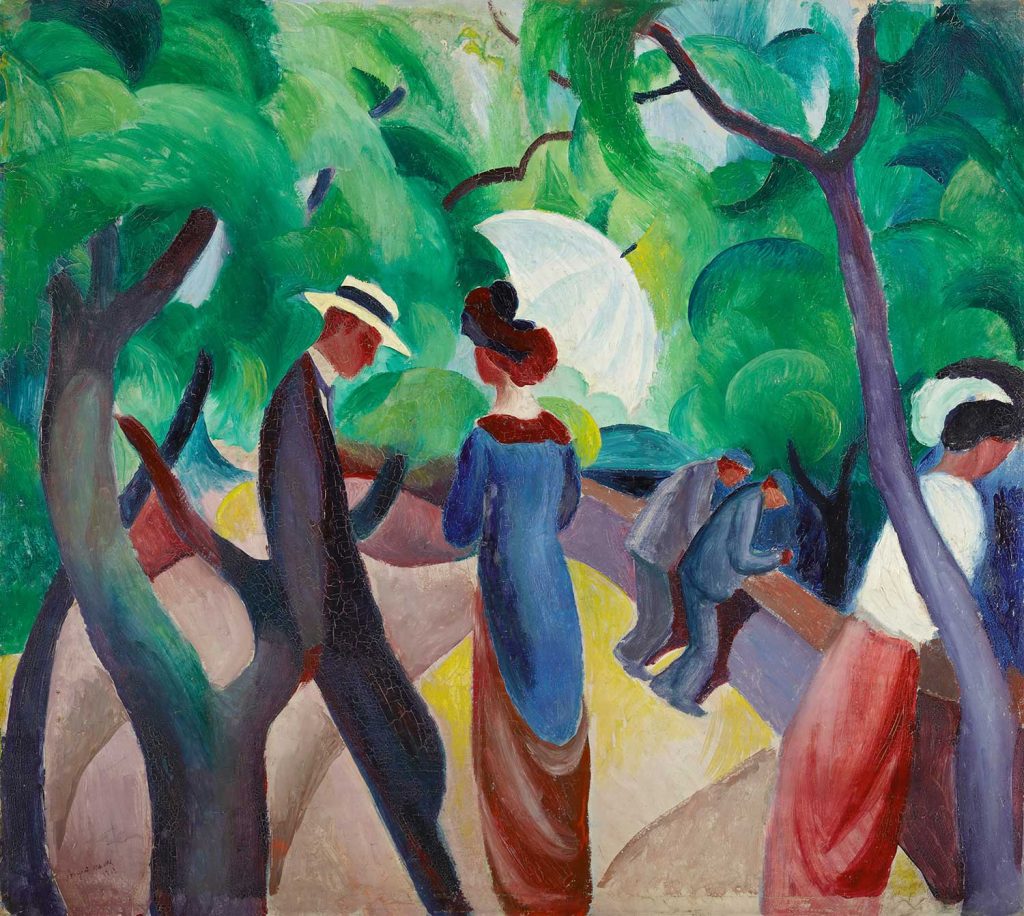 Promenade by August Macke was created in 1913. The painting is in Galerie Lenbachhaus München. The original size of the work is 51 x 57 cm and is made of oil on cardboard.
In the pictures of walkers by the lake, which were already prepared by the representations of zoological gardens and a first "walk on the bridge" from 1912 (Hessian State Museum, Darmstadt) and are now being produced in large numbers in Hilterfingen, Macke shows himself at the peak of his skill. The great magic of his art, the gliding between a purely visual pleasure for the eyes and the quiet immersion in the figure, unfolds masterfully in these sparkling park landscapes, in which the promenaders seem to pause for a moment, dreamily enraptured… Read more in Galerie Lenbachhaus München
The Artist: August Macke (1887 – 1914) was a German Expressionist painter. He was one of the leading members of the German Expressionist group Der Blaue Reiter (The Blue Rider). He lived during a particularly active time for German art: he saw the development of the main German Expressionist movements as well as the arrival of the successive avant-garde movements which were forming in the rest of Europe. As an artist of his time, Macke knew how to integrate into his painting the elements of the avant-garde which most interested him.
---
This painting is available for purchase as an art print on canvas from canvastar.com

---