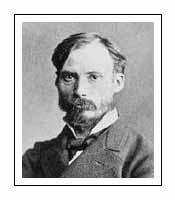 Pierre-Auguste Renoir (1841 – 1919)
French artist and Impressionist painter Pierre-Auguste Renoir was born in Limoges, Haute-Vienne, France. Although Renoir displayed a talent for his work, he frequently tired of the subject matter and sought refuge in the galleries of the Louvre. The owner of the factory recognized his apprentice's talent and communicated this to Renoir's family. Following this, Renoir started taking lessons to prepare for entry into Ecole des Beaux Arts.
Renoir was inspired by the style and subject matter of previous modern painters Camille Pissarro and Édouard Manet. In 1881, he traveled to Algeria, a country he associated with Eugène Delacroix. Then to Madrid, to see the work of Diego Velázquez. Following that, he traveled to Italy to see Titian's masterpieces in Florence and the paintings of Raphael in Rome.
In 1883, Renoir spent the summer in Guernsey, one of the islands in the English Channel with a varied landscape of beaches, cliffs, and bays, where he created fifteen paintings in little over a month.
Around 1892, Renoir developed rheumatoid arthritis. In 1907, he moved to the warmer climate of "Les Collettes", a farm at the village of Cagnes-sur-Mer, Provence-Alpes-Côte d'Azur, close to the Mediterranean coast. Renoir painted during the last twenty years of his life even after his arthritis severely limited his mobility. He developed progressive deformities in his hands and ankylosis of his right shoulder, requiring him to change his painting technique.
Artworks
Renoir's paintings are notable for their vibrant light and saturated color, most often focusing on people in intimate and candid compositions. The female nude was one of his primary subjects. His initial paintings show the influence of the colorism of Eugène Delacroix and the luminosity of Camille Corot. He also admired the realism of Gustave Courbet and Édouard Manet, and his early work resembles theirs in his use of black as a color.
By the mid-1880s, however, he had broken with the movement to apply a more disciplined formal technique to portraits and figure paintings, particularly of women.
---
---
References
---