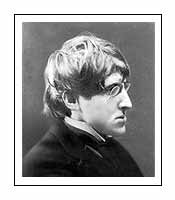 Nikolai Astrup (1880 – 1928)
Norwegian modernist painter Nikolai Astrup was born in Kalvåg. In 1899, Astrup left for Kristiania (now Oslo) where he matriculated as student at the Royal Academy of Design. Astrup quickly left to join Harriet Backer's painting school where he studied until 1901. Astrup lived in Paris where he studied at the Académie Julian. He was a student of Christian Krohg at Académie Colarossi from 1901-02. Astrup later traveled to Berlin, Dresden, Munich, and Hamburg. By 1902, he had returned to and settled in Jølster. In 1911, Astrup studied under Lovis Corinth in Berlin at Arthur Lewin-Funcke's school of Painting.
Astrup preferred clear, strong colors and usually made landscape art depicting his surroundings in Jølster. His paintings describe an intimate interaction between nature and the developed environment, characterized by bold lines and distinctive rich color. Astrup is regarded as a neo-romantic painter, but he also worked with woodcuts.
Astrup held three significant exhibitions during his lifetime; at Kristiania 1905 and 1911 and at Bergen in 1908. He died of pneumonia in 1928 at the age of 47 in the neighboring municipality of Førde. The first exhibition of Astrup's work outside of Norway took place in London at Dulwich Picture Gallery in 2016.
---
---
References;
---