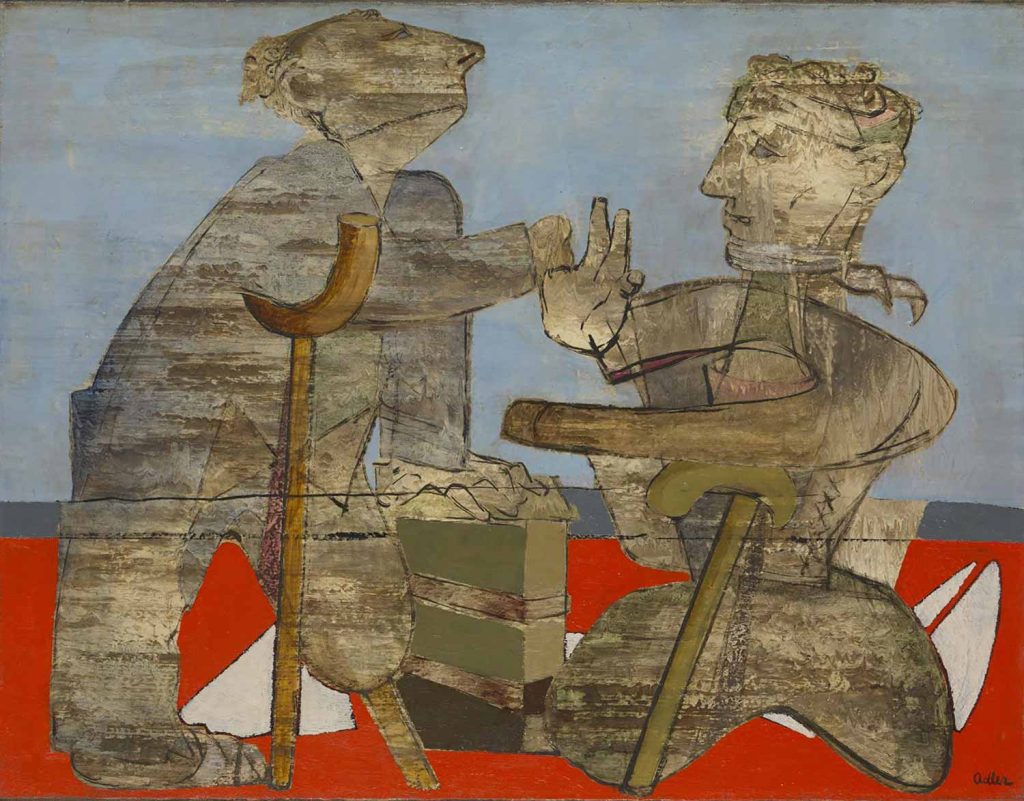 Mutilated by Jankel Adler was created in 1943. The painting is in Tate Modern London. The size of the work is 86 x 112 cm and is made of oil on canvas.
As a Polish Jew and a socialist Adler was vulnerable to persecution when the Nazi party came to power in 1933 and he left Germany immediately. He worked in Warsaw and Paris before arriving in Britain with the Polish army. His experiences as a refugee and the first news of the concentration camps affected the work he made during the Second World War. The Mutilated was painted in London during heavy bombing. Adler said it reflected his admiration for 'the behaviour of Londoners under great stress and suffering'. 'Only then could humanity be seen at its best,' he added…. Read more in Tate Modern
About the Artist: Jewish-Polish painter and printmaker Jankel Adler was born on 26th July, 1895 in Tuszyn. Jankel Adler moved to Germany from Poland prior to World War I. Before entering the Barmer School of Applied Art, Wuppertal, in 1914, lie completed an apprenticeship as goldsmith and engraver. In the 192os, Adler was a member of the Junges Rheinland (Young Rhineland) group in Dusseldorf, belonged to the Rheinische Sezession, and had lose ties with the Gruppe Progressiver Künstler (Group of Progressive Artists) in Cologne.
---
This painting is available for purchase as an art print on canvas from canvastar.com

---