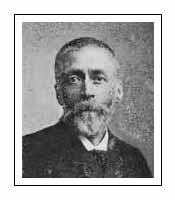 Louis Emile Adan (1839 -1937)
French painter Louis Emile Adan was born in Paris. Little is known of his earliest introduction to the visual arts, but he was admitted to the École des Beaux-Arts, where he initially studied with François-Edouard Picot (1786 – 1866), a successful painter who had himself been part of Jacques-Louis David's studio, and who was one of the most popular professors at the École.
Adan's work during the 1860s embraced the mainstream tradition of neo-classicism espoused by J.A.D. Ingres (1780-1867). Simultaneously, Adan seems to have taken an interest in painting elegant young women. These images had considerable popular appeal, especially when they featured fashionable clothing in the latest styles. The decade of the 1880s was very busy, both with annual painting submissions to the Salon and with an expanding role as a book illustrator.
Toward the end of the decade, Adan's painting changed significantly. His earlier curiosity about Realist themes took on a new urgency as the artist explored the rigors of rural life. By the middle of the 1880s, Adan was actively engaged in the naturalist movement. Adan's submissions for the 1889 Exposition Universelle in Paris showcased his naturalist aesthetic.
His reputation as a distinguished painter was further recognized in 1892 when he became a Chevalier of the Legion of Honor, and again in 1900 when he was asked to sit on the jury of both the Salon and the Salon des Artistes Français.
---
---
References;
---