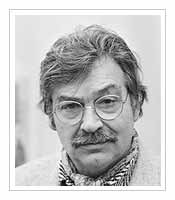 Karel Appel (1921 – 2006)
Dutch painter, sculptor, and poet Karel Appel was born in Amsterdam. At fourteen, Appel produced his first real painting on canvas, a still life of a fruit basket. Appel studied at the Rijksakademie van Beeldende Kunsten in Amsterdam. His parents opposed his choice to become an artist, leading him to leave home.
Appel had his first show in Groningen in 1946. In 1949 he participated with the other CoBrA artists in the Stedelijk Museum Amsterdam. He was influenced by Pablo Picasso, Henri Matisse, and the French brute-art artist Jean Dubuffet. In 1947 he started sculpting with all kinds of used materials.
In 1948 Appel joined CoBrA. The new art of the CoBrA group was not popular in the Netherlands, but it found a warm and broad welcome in Denmark. By 1939, Danish artists had already started to make spontaneous art and one of their sources of inspiration was Danish and Nordic mythology. It was also in Denmark that the CoBrA artists started cooperating by collectively painting the insides of houses.
s a result of this controversy and other negative Dutch reactions to CoBrA, Appel moved to Paris in 1950. He also lived in New York City and Florence. His first American gallery exhibition took place in 1954 at the Martha Jackson Gallery.
Appel died on 3 May 2006 in his home in Zürich, Switzerland.
---
---
References;