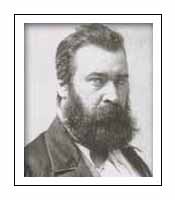 Jean-François Millet (1814 – 1875)
French artist Jean-François Millet was born in Gruchy, Gréville-Hague. He was a French artist and one of the founders of the Barbizon school in rural France. Millet is noted for his paintings of peasant farmers and can be categorized as part of the Realism art movement. In 1833 his father sent him to Cherbourg to study with a portrait painter named Bon Du Mouchel. By 1835 he was studying with Théophile Langlois de Chèvreville, a pupil of Baron Gros, in Cherbourg.
It was in Paris in the middle 1840s that Millet befriended Constant Troyon, Narcisse Diaz, Charles Jacque, and Théodore Rousseau, artists who, like Millet, became associated with the Barbizon school. In 1849, Millet painted Harvesters, a commission for the state. From 1850 to 1853, Millet worked on Harvesters Resting (Ruth and Boaz),[13] a painting he considered his most important, and on which he worked the longest.
Despite mixed reviews of the paintings he exhibited at the Salon, Millet's reputation and success grew through the 1860s. In 1867, the Exposition Universelle hosted a major showing of his work, with the Gleaners, Angelus, and Potato Planters among the paintings exhibited. The following year, Frédéric Hartmann commissioned Four Seasons for 25,000 francs, and Millet was named Chevalier de la Légion d'Honneur.
Millet was an important source of inspiration for Vincent van Gogh, particularly during his early period. Millet and his work are mentioned many times in Vincent's letters to his brother Theo. Millet's late landscapes served as influential points of reference to Claude Monet's paintings of the coast of Normandy; his structural and symbolic content influenced Georges Seurat as well.
---
---
References;
---