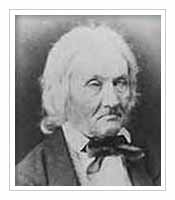 Jakob Alt (1789 – 1872)
The German painter Jakob Alt was born at Frankfurt in 1789. He received his first education in Frankfurt from the miniaturist Johann Peter Beer. He moved in 1811 to Vienna and studied painting history at the Vienna Academy, Friedrich August Brandt and Martin von Molitor. During this period he worked as a Landscape painter around the Austrian Alps and the Danube River.
In later life painted a lot in watercolor. He was also a lithographer. In 1830 the future Emperor Ferdinand I of Austria began a project to commission paintings of the most beautiful views in the Empire. Alt, and his eldest son, Rudolf von Alt painted about 170 of the 300 works executed before the scheme came to an end in 1849.
He traveled to Upper Italy twice in 1828 and 1833 and stayed in Rome for a while. The extensive archive is also available today at the Landesmuseum in Lower Austria.
---