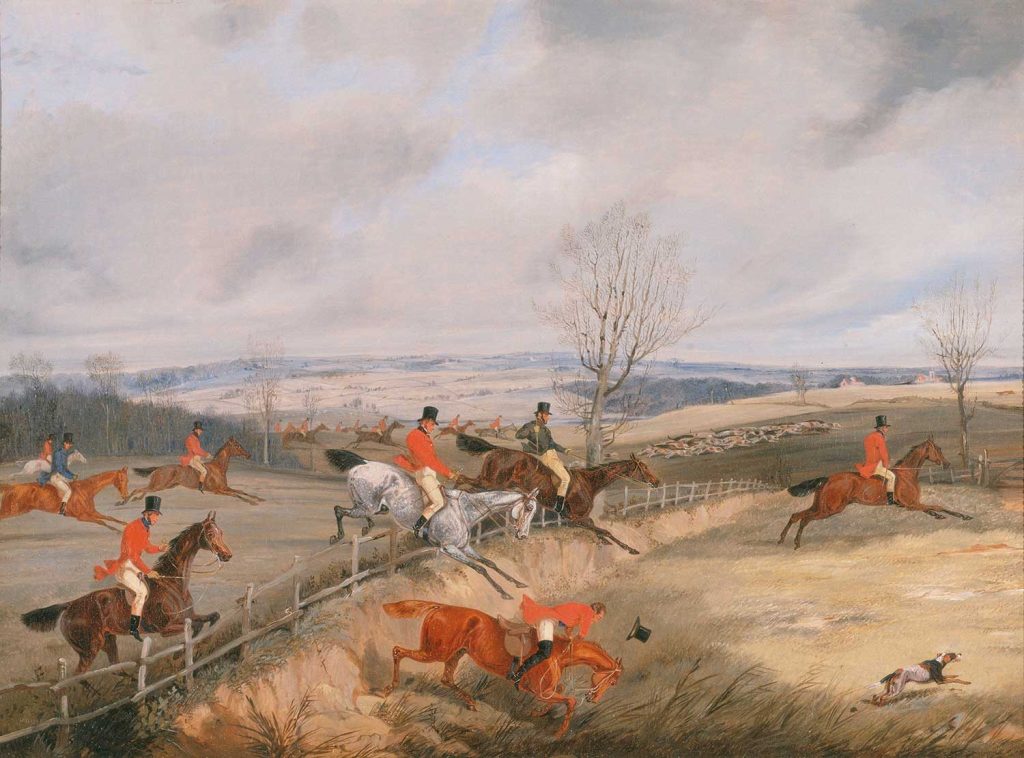 Hunting Scene by Henry Thomas Alken was created in 1840. The painting is in Yale Center for British Art, New Haven. The size of the work is 46 x 62 cm and is made of oil on canvas.
About the Artist: English painter Henry Thomas Alken was born in 1785 in Soho, Westminster. The son of painter Samuel Alken, the artist took his first education from his father and worked as a book painter in various newspapers in London. He paid attention with his unique works. He received graphics and miniature lessons from the famous miniature painter John Thomas Barber Beaumont.
From about 1816 onwards Alken "produced an unending stream of paintings, drawings and engravings of every type of field and other sporting activity," and his soft-ground etchings were often colored by hand. When Alken was 26, he and his young family lived over a shop in Haymarket that belonged to print publisher Thomas McLean of the "Repository of Wit and Humour." McLean paid Alken a daily wage of thirty shillings, considered a good income at the time. In addition, Alken, a book painter and engraver, Read more.
---
This painting is available for purchase as an art print on canvas from canvastar.com

---