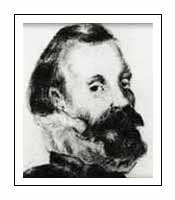 Hendrick Avercamp (1585 – 1634)
Dutch painter Hendrick Avercamp was born in Amsterdam. He lived and worked there from 1614 until his death in 1634. he studied with the Danish-born portrait painter Pieter Isaacsz (1569–1625), and perhaps also with David Vinckboons. Avercamp is mentioned in various documents as the Kampen Mute, so it is assumed that he was deaf and dumb.
Avercamp probably painted in his studio on the basis of sketches he had made in the winter. Avercamp was famous even from abroad for his winter landscapes. The passion for painting skating characters probably came from his childhood as he practiced skating with his parents. The Flemish painting tradition is mainly expressed in Avercamp's early work. This is consistent with the landscapes of Pieter Bruegel the Elder.
Avercamp used the painting technique of aerial perspective. The depth is suggested by change of color in the distance. To the front objects are painted in richer colors, such as trees or a boat, while farther objects are lighter. This technique strengthens the impression of depth in the painting. Sometimes Avercamp used paper frames, which were a cheap alternative to oil paintings. He first drew with pen and ink. This work was then covered with finishing paint. The contours of the drawing remained.
Avercamp's early landscapes have a clear narrative in style, often containing risqué anecdotes. Later, his work acquired a more atmospheric quality.
---
---
References;