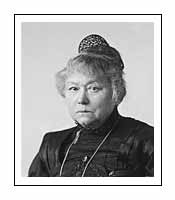 Harriet Backer (1845 – 1932)
Norwegian painter Harriet Backer was born in Holmestrand. At 12, she first took lessons in drawing and painting, notably with Joachim Calmeyer (1857). She studied with art instructor Johan Fredrik Eckersberg (1861–65), in Berlin with Alphons Holländer (1866–1867), with artist Christen Brun (1867–1868) and attended the painting school of Knud Bergslien (1871–74). She was a student of Léon Bonnat and Jean-Léon Gérôme in Paris (1878–1780).
From 1880 to 1888, she stayed in Paris where she shared a studio with fellow Norwegian artist, Kitty Lange Kielland. She was also associated with Salon Marie Trélat in Paris. In 1888, Backer moved back to Norway permanently and settled in Sandvika, outside of Christiania.
Backer produced just around 180 works of art mostly based upon local themes. Her work was both slow and thorough. She was influenced by impressionism. She never belonged to any school but her work is often compared with that of her contemporary Eilif Peterssen (1852–1928). Backer worked in the tradition of realism in painting, where she is regarded as both a naturalist and an early Impressionist.
Backer died on 25 March 1932 and was buried at Vår Frelsers gravlund in Oslo.
---
---
References;
---