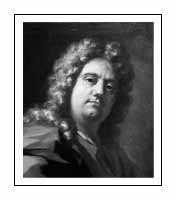 Giovanni Antonio Pellegrini (1675 – 1741)
Venetian history painters Giovanni Antonio Pellegrini was born in Venice. Pellegrini was a pupil of the Milanese painter Paolo Pagani. He travelled with his master to Moravia and Vienna in 1690 and was back in Venice in 1696 where he painted his first surviving works. The work of fellow Venetian Sebastiano Ricci had an important influence on his work. He was in Rome from 1699 to 1701.
Pellegrini visited England from 1708 to 1713 at the invitation of the Earl of Manchester. Here he achieved considerable success. In London he worked at 31 St James's Square for the Duke of Portland, where George Vertue noted in his notebooks "the hall and Staircase and one or two of the great rooms". He became a director of Sir Godfrey Kneller's Academy in London in 1711. He submitted designs for decorating the interior dome of the new St Paul's Cathedral.
Pellegrini subsequently travelled through Germany and the Netherlands, collecting Northern paintings as he went and completing works in many European cities. In 1713 – 1714 he was in Düsseldorf, where he painted a series of allegorical scenes of the life of the elector, Johann Wilhelm. He decorated the Golden Room in the Mauritshuis in The Hague.
---
---
References
---