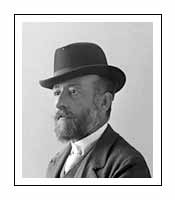 Federico Andreotti (1847 – 1930)
Italian painter Federico Andreotti was born in Florence. He initially studied with Angiolo Tricca, Stefano Ussi, and at the Florentine Academy of Fine Arts. At a contest, he won a stipend and ultimately gained appointment as professor at the Academy.
He painted realistic genre and aristocratic scenes, often in dress from the eighteenth centuries. The late 19th century saw a resurgence of interest in this period. Andreotti's paintings were sought after by American and European collectors alike and during the late 19th century he received an important commission from the King of Italy. Frescos by Andreotti also decorate the interior of the Teatro Mario Del Monaco in Treviso.
While little is known about his exhibition history in Florence, he did show a number of paintings at the Royal Academy in London from 1879 – 1883.
A number of his paintings were reproduced in important art reference books during the late 19th century. Andreotti combined his technical precision, learned in his anatomy classes at the Academy, with the new theories on color and technique that were being explored by the Impressionists. His paintings often feature large figures created with a colorful palette and open brush stroke, while keeping true to the academic traditions of anatomical correctness.
---
---
References;
---