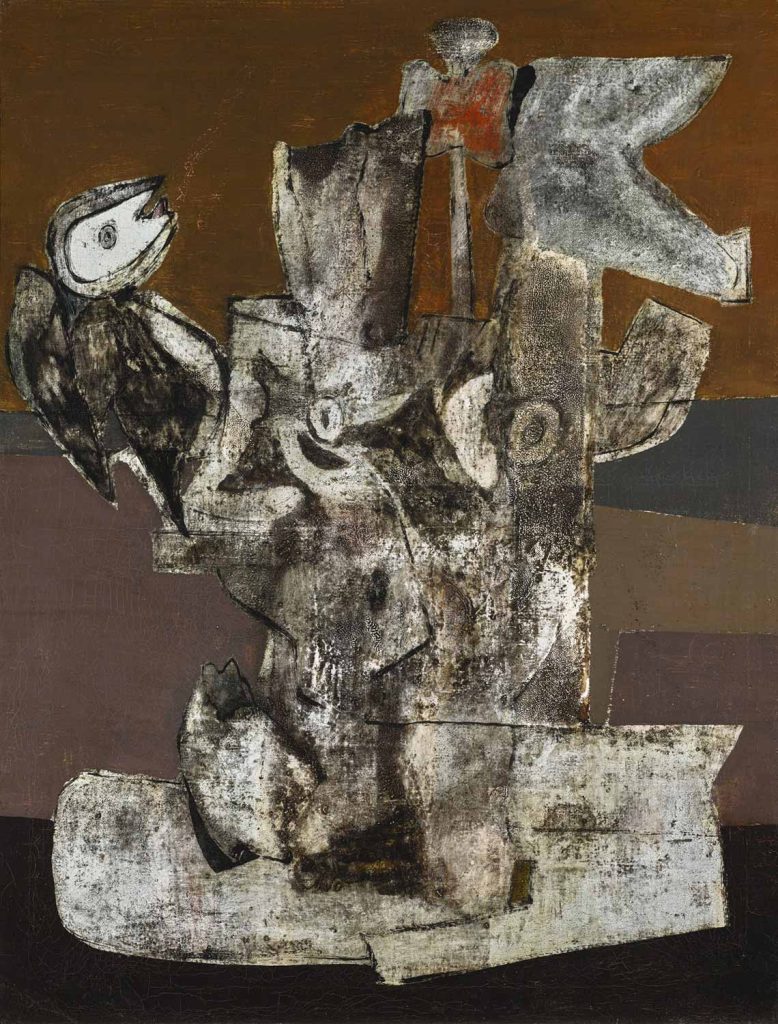 Beginning of Revolt by Jankel Adler is in Private Collection. The original size of the work is 111 x 85 cm and is made of oil on canvas.
The Artist: Jewish-Polish painter and printmaker Jankel Adler was born on 26th July, 1895 in Tuszyn. Jankel Adler moved to Germany from Poland prior to World War I. Before entering the Barmer School of Applied Art, Wuppertal, in 1914, lie completed an apprenticeship as goldsmith and engraver. In the 192os, Adler was a member of the Junges Rheinland (Young Rhineland) group in Dusseldorf, belonged to the Rheinische Sezession, and had lose ties with the Gruppe Progressiver Künstler (Group of Progressive Artists) in Cologne.
He also joined Franz Seiwert and Otto Freundlich in an artists group known as the Cologne Progressives.[3] He became a teacher at the Academy of Arts, and became acquainted with Paul Klee, who influenced his work. A painting by Adler received a gold medal at the exhibition "German art Düsseldorf" in 1928. In 1929 and 1930 he went on study trips in Mallorca and other places in Spain. During the election campaign of July 1932 he published, with a group of leftist artists and intellectuals, an urgent appeal against the policy of the National Socialists and for communism.
---
This painting is available for purchase as an art print on canvas from canvastar.com

---