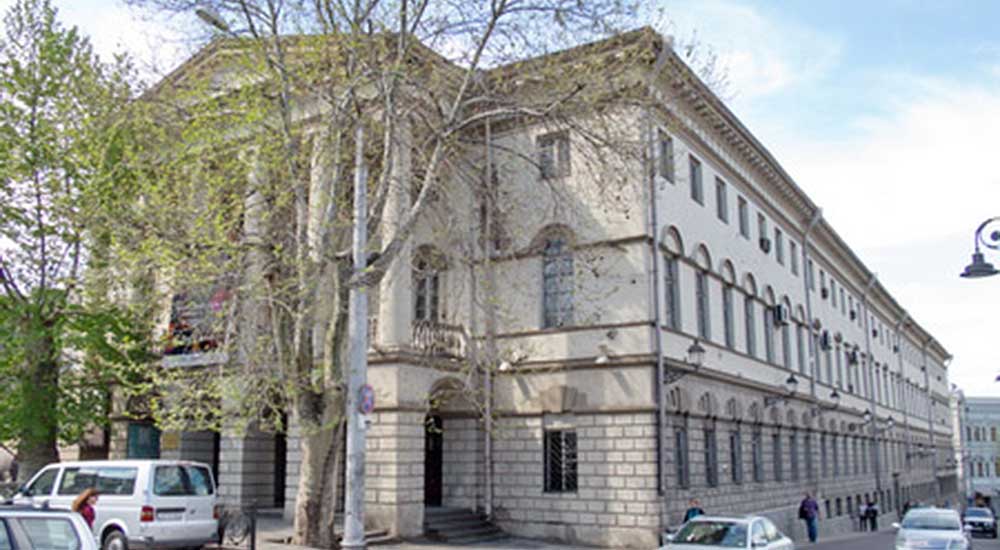 The Art Museum of Georgia (AMG) is one of the leading museums in the country of Georgia. The Museum is a branch of the Georgian National Museum. Exhibitibitions displayed by the museum range from classical Georgian artwork modern contemporary works as well. Occasionally, international exhibitions, such as two Iranian ones in 2016, are also shown. A predecessor of the present-day museum, the National Art Gallery, was opened through the efforts of Western-educated young Georgian artists in Tbilisi (Tiflis) on February 1, 1920. Out of it grew the Central Museum of Fine Arts, which was opened in Tbilisi in August 1923. Additional material came from various smaller collections. At the end of 1932, the museum was relocated in the center of the old city on the site of the 13th-century Metekhi church.
Art Museum of Georgia Collections
The spacious rooms of the museum building house the permanent collection, consisting of sections of Georgian, Oriental, Russian, and European art. The most important of the museum's collections is naturally that of Georgian art, illustrating the development of the national artistic culture over many centuries from ancient times to the present. The Oriental section comes next in its size and importance, and is one of the largest in the post-Soviet countries. Pieces of Persian fine arts, particularly Qajar art, is probably the most significant part of the Oriental collection. It includes several miniatures of Persian court artists – images of court beauties, and portraits of shahs and noblemen.
---
Address;
3, Rustaveli Ave., Tbilisi
+ 995 32 299 80 22
10:00-18:00 Tuesday to Sunday. Closed on public holidays
---