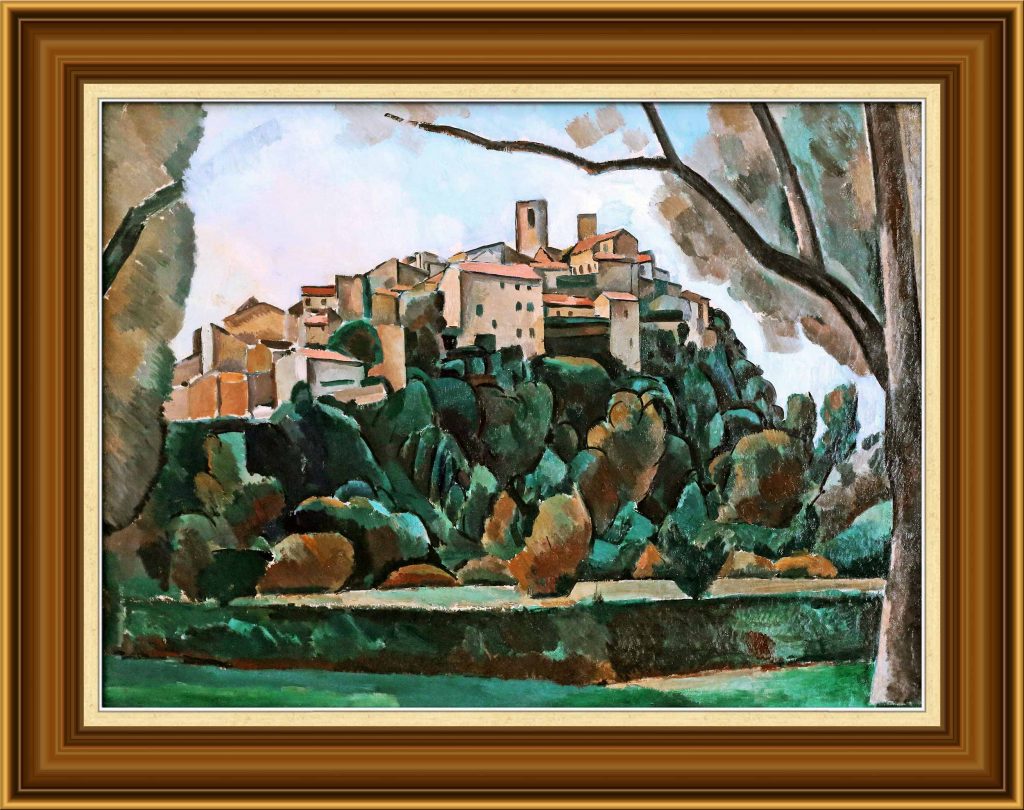 Andre Derain View of Saint Paul de Vence, Date: 1910, Technic: Oil on canvas, Dimensions: 60,5 x 80,5 cm. Location: Museum Ludwig Cologne, Art Movement: Fauvism
In the summer of 1905, Andre Derain and Henri Matisse painted the brilliantly colored, expressive compositions that, when they were shown at the Salon d'Automne, brought them the name "Fauves", or wild beasts. Maurice de Vlaminck, a close friend of Derain's since 1900 and another advocate of pure color, also had a strong influence on his development. Yet by the early months of 19o8, Derain had already put Fauvism aside and turned to the Cubism of Pablo Picasso and Georges Braque.
Andre Derain View of Saint Paul de Vence Analysis
Concurrently he studied the late work of Paul Cezanne, whose rendering of refracted light and simplification of spatial factors highly interested him. This was the period in which Derain's Cagnes landscapes emerged, including View of St. Paul-de-Vence. The picture is instructive as regards the differences between the pure Cubists and Derain.
Unlike Picasso and Braque, Derain adhered comparatively closely to visual appearances, attempting, in Cezanne's sense, to "realize the motif". Hence he never transformed nature into geometric elements, as the Cubists did. In fact, in 1911 his painting took on an even more objective character. A study of Renaissance art then led, in 1912-1914, to Derain's "Gothic period", which was determined by a reduction of palette to nuances of grey and by a structural solidification of form. The year 1918 marked the first of a series of Derain's stage designs for Sergei Diaghilev's Russian Ballet.
---