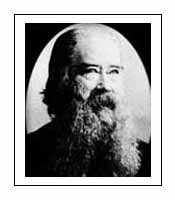 Anders Askevold (1834 – 1900)
Norwegian painter Anders Askevold was born at Askvoll in Sunnfjord. His early training started at the age of thirteen in Bergen under landscape painter Hans Leganger Reuch (1800-1854). He was educated as a painter in Düsseldorf, but continued his studies in Paris and Munich. Askevold came to Düsseldorf in 1855 and stayed for 3 years.
In 1858 he returned to Norway and in 1860 he went on a study trip made possible by a scholarship. It took him via Düsseldorf to Paris, where he oriented himself artistically to the leading animal painters Constant Troyon and Rosa Bonheur.
Along with Gude, Johan Fredrik Eckersberg and Morten Müller, he was one of the most popular late romantic artists in Norway. His concern was to combine animal, genre and landscape painting. In doing so, he continued the joint efforts of Gude and Adolph Tidemand to unite the previous painting genres of landscape and genre.
In the general period of artistic upheaval around 1880, the style and subject matter of his paintings also changed. He abandoned the cow theme and turned more to fjord painting. In particular, he painted scenes in Voss, at the Sognefjord and Hardangerfjord. His style of painting became more impasto and less detailed, his colors became paler and cooler. Its fjord landscapes are populated by locals, you can see settlements on the shore, and sometimes a steamer can also be seen. These images look like views of real places, but they are obviously composed.
---
---
References;